AGGREGATES AND MUCK AWAYS
Our site clearance and muck away service can take on small scale to large scale projects in building, civil engineering, earth moving and demolition.
Muck away
Clean inert – removal of clean soil or inert from the existing ground
Hardcore – removal of broken brick from demolition projects
Concrete – removal of crushed concrete from demolition projects
Non-hazardous- removal of part contaminated soils
Hazardous – removal of contaminated soils
Top soil – removal of top soil from the project
Tarmac – removal of Tarmac on projects, often in car park areas
Aggregates
Top soil – used to finish off a surface/ grass area
Shingle – 10mm, 20mm & 40mm and reject stone – primarily used for drainage
Sharp sand – used for floor screeding and block paving
20mm ballast – all-in aggregate for concreting
Building sand – many types supplied for general brick laying
Reject sand – service ducting surround or slab laying
MOT type 1 – limestone or granite – used as a sub-base for road building
40mm scalpings – used as a sub-base for driveways
Menage sands – often used in equine sand schools
Chalk – screened and as dug
Road salt – used for grip in icy conditions
Crushed concrete – supply of crushed concrete recycled from past projects
Hardcore – supply of crushed hardcore recycled from past projects
Trusted by businesses such as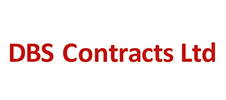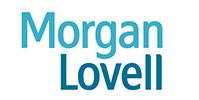 Julian Sanz
Social Value Manager – Engie
"I have been working with KM Eco Ltd for the past few years in my capacity as ENGIE Social Value Manager, and they have built a very strong reputation within our operations teams for their positive user-friendly approach to waste management, competitive pricing coupled with an alignment to meet ENGIE's ambitious recycling targets have quickly led to them now being our main waste management partner…"

Martin Peck
Group health and safety Director – Oktra
"We have been using the services of KM ECO Ltd since 2018. KM ECO Ltd have been one of the main drivers in helping us to achieve and maintain our targets of improved waste reduction, upcycling, reuse, and recycling for waste stream management to assist us with our zero waste to landfill target…"

Samuel Laskowski
Project Manager – Chas Berger
"Having worked with KM Eco Ltd for a number of years now we have found them to be extremely helpful, always willing to go the extra mile to fully support our project teams & social value agenda. KM ECO Ltd are a proactive company that ensures our teams get high service levels & have a robust approach to waste management, carbon reduction and environmental consultancy services. A pleasure to work with…"

Frequently Asked Questions
Should you have any further questions please do not hesitate to get in touch with the team
What are your current recycling rates?
Achieved in excess of 98% on average recycling rates (audited) over the last 18 months
What are your landfill diversion rates?
What services do KM ECO Ltd offer?
We offer a full waste management service to meet the needs of individuals up to large corporate businesses. Please contact the team to find out more
Do KM ECO Ltd support the community?
Yes we do. We are very proud of our work in the community whereby we willingly pledge time, resources and money into local initiatives
Do KM ECO Ltd cover my area?
Most probably, but please contact our team to find out more
Copyright 2020 KM ECO. All rights reserved. Privacy Policy
Website designed by Jennifer Cornish Design