KM ECO Ltd offer a one-stop shop for waste management and audit requirements. Our responsibilities:
• Collation of project reports on waste management data in accordance with the clients requirements.
Reports to include the following parameters:
       – Landfill diversion rate (%)
       – Volume of waste recycled (tonnes and % of total waste volume) ß please bring the sub points out slightly from the bullet points
       – Reuse/upcycling (%)
• Undertaking of regular compliance and pre-refurbishment audits when
required. This will include internal and external compliance audits.
• Site visits and onsite audits to identify segregation opportunities.
• Transport carbon C02 monitoring
Get a Quote For Your Project
Trusted by businesses such as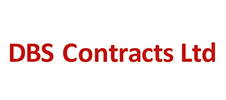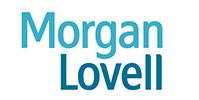 Julian Sanz
Social Value Manager – Engie
"I have been working with KM Eco Ltd for the past few years in my capacity as ENGIE Social Value Manager, and they have built a very strong reputation within our operations teams for their positive user-friendly approach to waste management, competitive pricing coupled with an alignment to meet ENGIE's ambitious recycling targets have quickly led to them now being our main waste management partner…"

Martin Peck
Group health and safety Director – Oktra
"We have been using the services of KM ECO Ltd since 2018. KM ECO Ltd have been one of the main drivers in helping us to achieve and maintain our targets of improved waste reduction, upcycling, reuse, and recycling for waste stream management to assist us with our zero waste to landfill target…"

Samuel Laskowski
Project Manager – Chas Berger
"Having worked with KM Eco Ltd for a number of years now we have found them to be extremely helpful, always willing to go the extra mile to fully support our project teams & social value agenda. KM ECO Ltd are a proactive company that ensures our teams get high service levels & have a robust approach to waste management, carbon reduction and environmental consultancy services. A pleasure to work with…"

Frequently Asked Questions
Should you have any further questions please do not hesitate to get in touch with the team
What are your current recycling rates?
Achieved in excess of 98% on average recycling rates (audited) over the last 18 months
What are your landfill diversion rates?
What services do KM ECO Ltd offer?
We offer a full waste management service to meet the needs of individuals up to large corporate businesses. Please contact the team to find out more
Do KM ECO Ltd support the community?
Yes we do. We are very proud of our work in the community whereby we willingly pledge time, resources and money into local initiatives
Do KM ECO Ltd cover my area?
Most probably, but please contact our team to find out more
Copyright 2020 KM ECO. All rights reserved. Privacy Policy
Website designed by Jennifer Cornish Design