Social Value
Our communities matter
KM ECO Ltd work in partnership with other businesses and charities to ensure social cohesion, social value and community engagement. Our business spreads the added social value agenda well beyond our own operations with a wide range of community schemes, dedicated to sustaining charity's through our partnering approach with the aim of integrating communities back together, helping communities in need where there is not enough money in the local authority budgets.
Hundreds of hours of volunteering on projects across the country to help upgrade facilities & improve social communities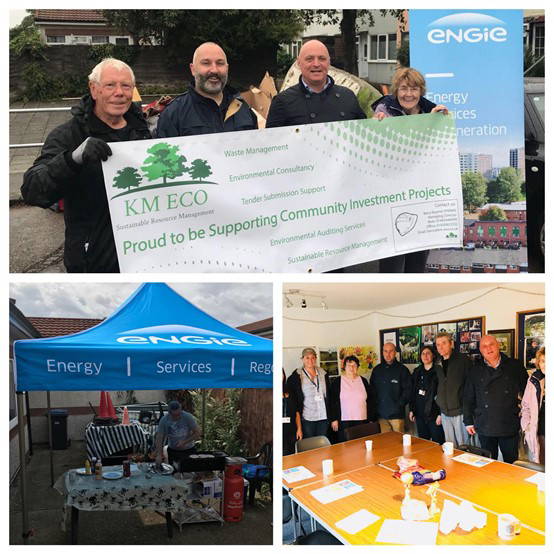 "they have contributed 100's of hours of management time, and 10's of thousands of pounds in money and resources in support of numerous worthwhile community initiatives, helping ENGIE to stay at the forefront of Social Value delivery within the regeneration sector." 
"I have worked with Barry Keymer (CEO) from KM ECO Ltd and the outgoing tenants, to select furniture that would be suitable for reuse into the community, the tenants were very pleased to hear that the furniture would be reused in this way. Photos of the furniture were taken by both Barry and myself so that the right people got the right furniture. The tenants, very kindly left all the furniture in one place for Barry and his team to collect and re-distribute to the chosen ENGIE community projects." 
"We're reducing waste and promoting upcycling and reuse as part of our social value agenda providing training and employment to all age groups, supporting community projects by redistributing surplus materials, also supporting local food banks to ensure that vulnerable people get the support required for wellbeing.
Our Social value is all about giving back to society by making this a core activity of our daily business operations and beyond – whether for local or national projects, or for community groups or individuals. Our work creates these savings by:
• Supporting and helping unemployed people get back into the workforce – promoting social inclusion.
• Circular economy – Reducing carbon and reducing waste – saving on costs within the built environment
• Support community groups – helping clients and charitable organisations reduce costs
We are proud to be part of these social value initiatives."
"KM ECO Ltd are proud to be part of the drive to improve communities and to reduce waste and support carbon reduction by reusing materials rather than encouraging over production and wasting valuable resources. It's great to be working with our clients and local communities and we look forward to many more great initiatives with our client base."
Just a few of the community projects we have been involved in…
Refurbishment & grand opening, Kirkstead court community centre, Hackney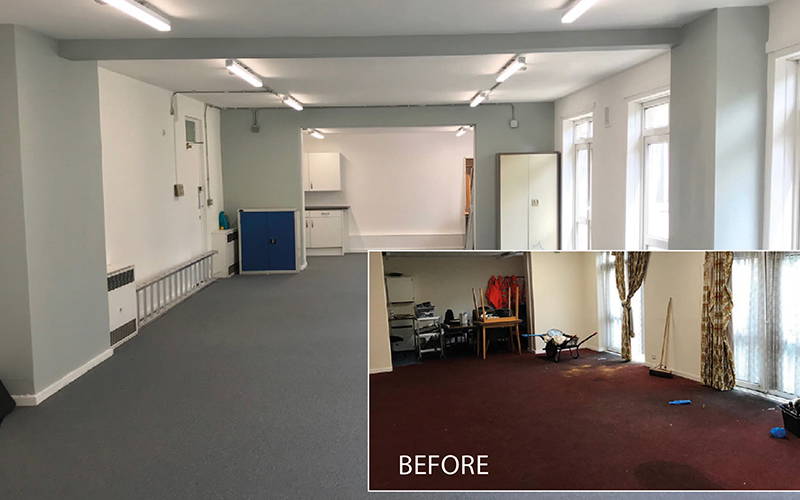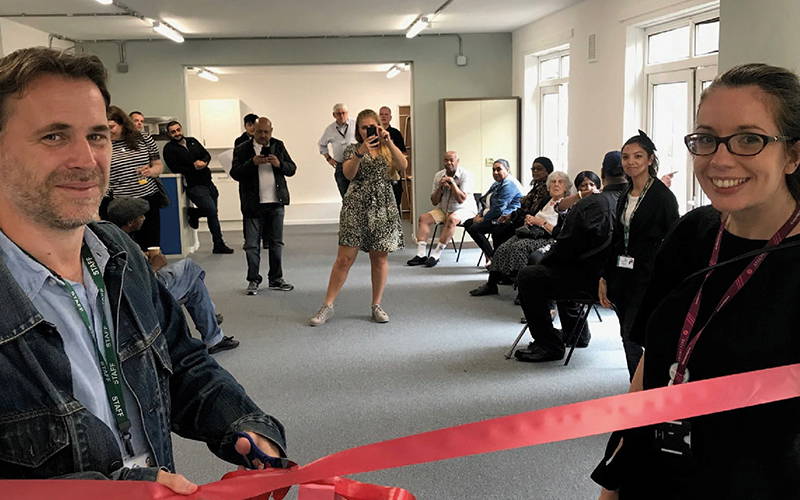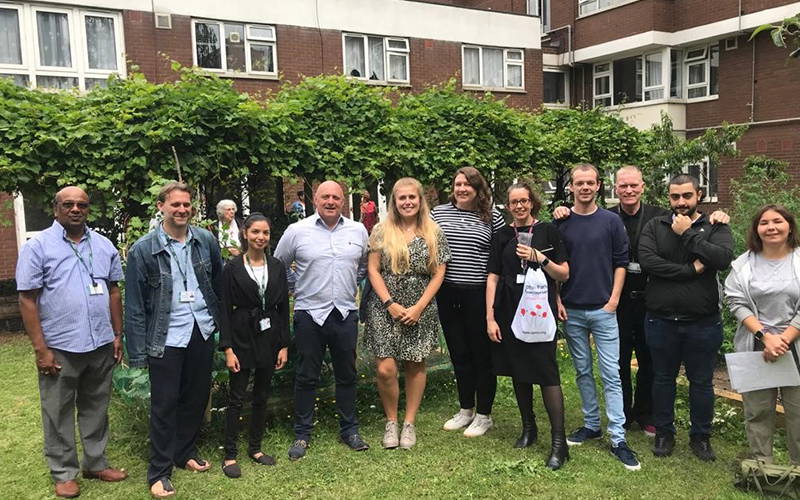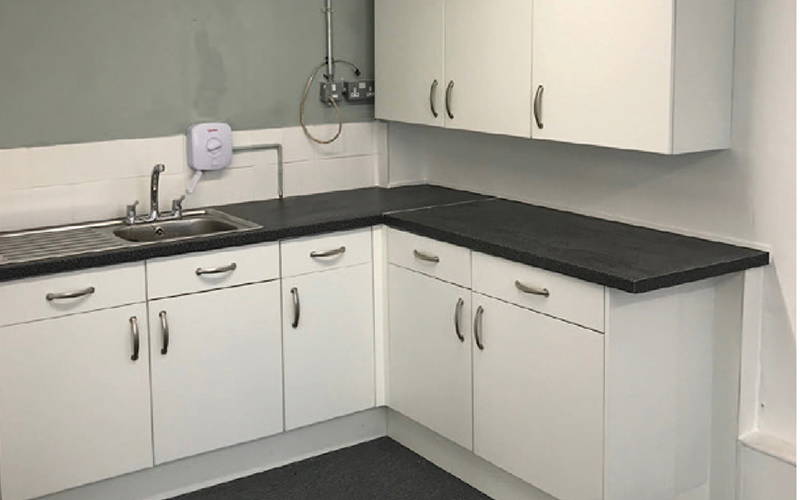 Volunteering at Harlow food pantry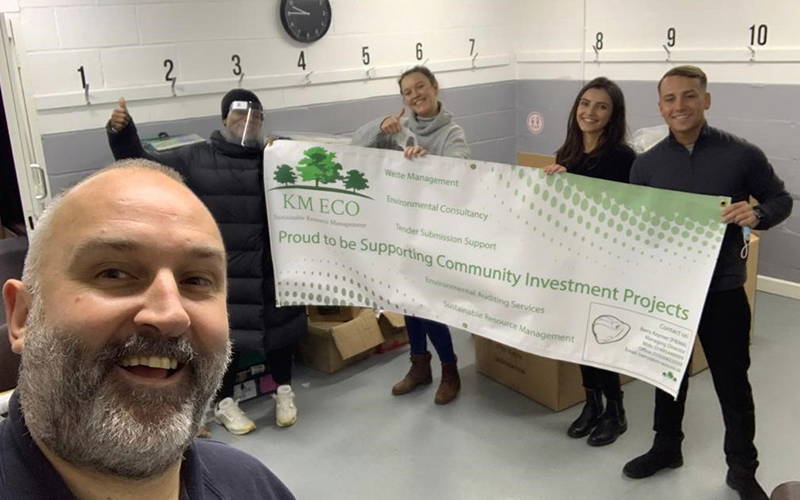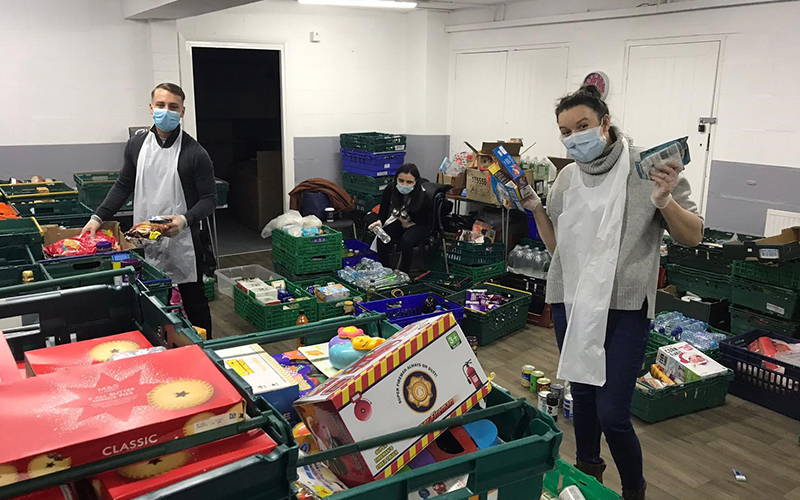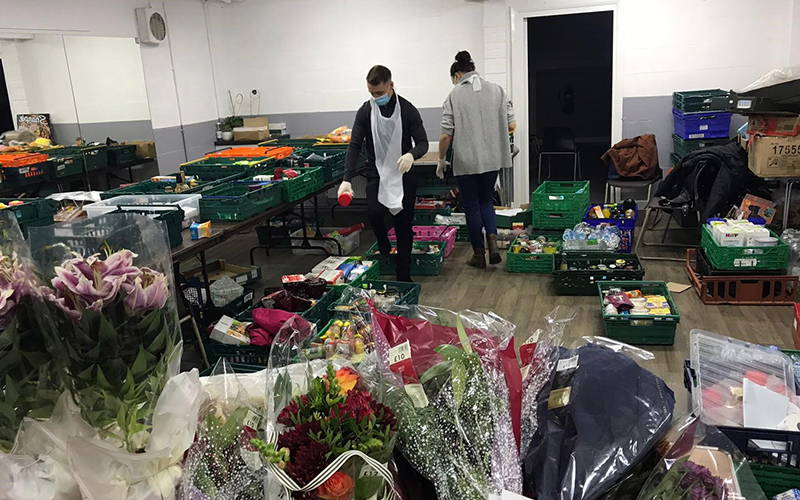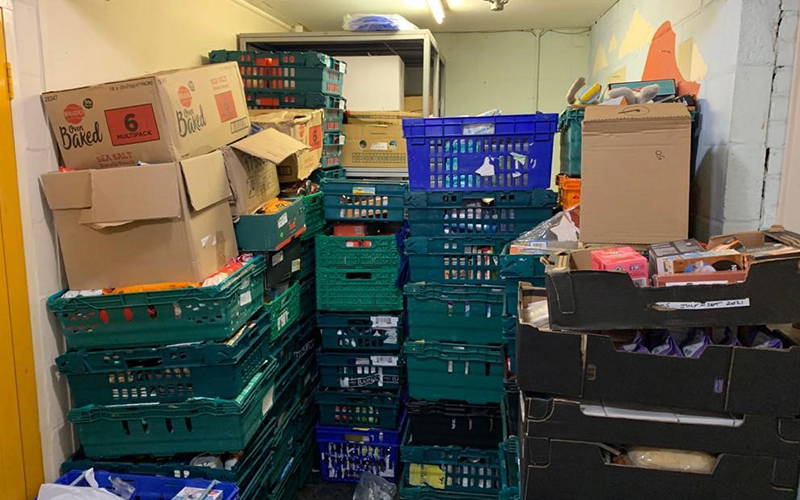 A new Baytree house patio for the over 50's residents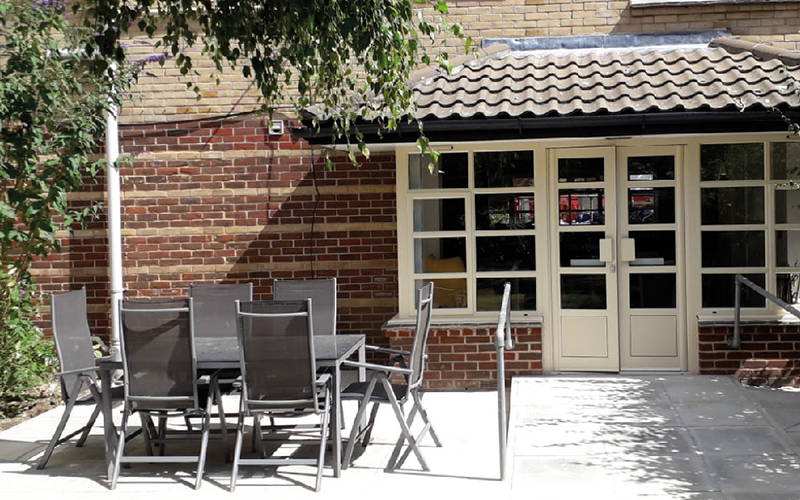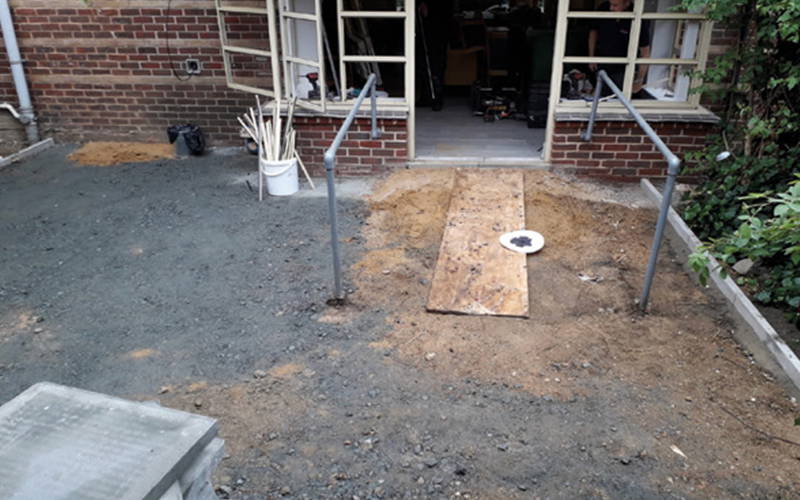 Berecroft estate skip amnesty day, Harlow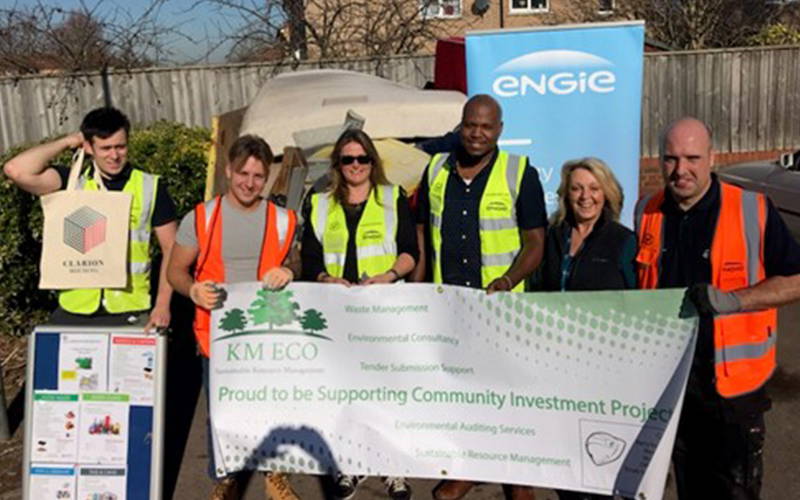 Waste contractor of the year
KM ECO Ltd have won waste contractor of the year 2 years running with one of our largest Clients, ENGIE.
Supply chain partnership awards

KM ECO Ltd are one of ENGIE's biggest waste contractors, providing waste services all over London and the south. Although initially used for their exemplary performance, competitive pricing and guarantee of ZERO waste to landfill, it is their commitment to ENGIE's Social Value ideals that really sets them apart. They have won Waste Contractor of the Year the past two years at our Regional Community Supply Chain Partnership awards, providing more than £12,000 in kind support by providing free skips for Estate Pride Days, top soil for community garden makeovers and reclaimed office items, like carpet tiles and furniture, which have been donated to local community groups ENGIE works with. In 2019 alone, the support they gave us helped to generate £350,000 of social value for our client base, benefiting more than 500 local families.
"ENGIE is one of our largest clients, and we believe we have achieved this by taking a collaborative approach to what's important to both partners. Social Value has always been important to both ENGIE and their client base, so we ensure we provide a consistent simple approach to supporting their objectives – it's imbedded within our company and we hope that shines through in our delivery for ENGIE"

Barry Keymer, Managing Director, KM-ECO Ltd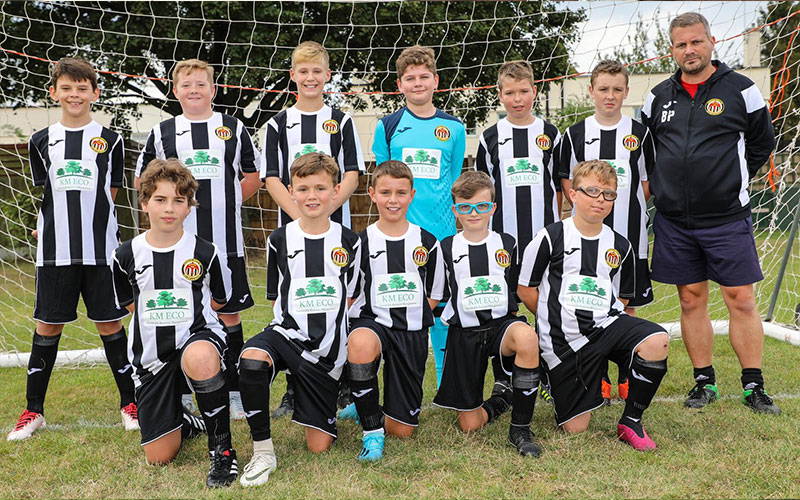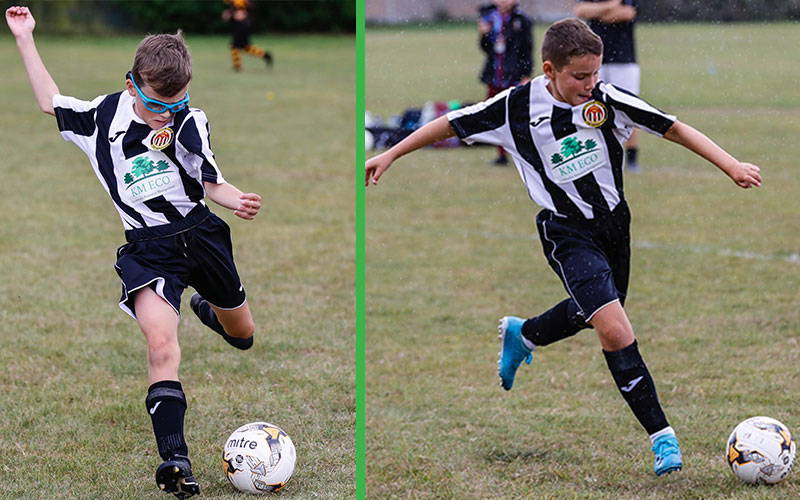 KM ECO Ltd are the proud Sponsors of Heybridge Swifts Youth Under 13's. The boys won the league with promotion and made the cup final – CONGRATULATIONS!!! Unfortunately due to lockdown the final was put on hold. We are keeping our fingers crossed for the boys!!
Heybridge Swifts U13's Falcons who play in the Blackwater and Dengie League received a generous sponsorship package last year from KM Eco Ltd which has allowed them to fully kit out the whole team with both Home and Away kits, Full tracksuits and a kit bag. The boys have really benefited and have shown this on the pitch having reached the cup final last year and were also title contenders, but due to the unfortunate Covid situation the season was cancelled, and the boys didn't get their cup final day or a chance to win the league title. This season also started strongly and again with the sponsorship received by the team, they were able to attract new players and again had chances of League and Cup honours. Our boys are looking forward to being able to get back into playing again and hopefully we will be able to start to fill that trophy cabinet. The team and club would like to thank KM Eco Ltd for their continued involvement with our team and club and hope that we can have a long and successful relationship.
Barry Peake/ Darren Denham (ENGIE)
Managers
Heybridge Swifts Falcons U13's
KM ECO Ltd have supported and continue to donate to charities across the country. Here are some examples of the charities we support





Copyright 2020 KM ECO. All rights reserved. Privacy Policy
Website designed by Jennifer Cornish Design